Sustaining Healthy Workplace Relationships
Why are healthy workplace relationships important?
What people want at work is a deeper purpose, healthier relationships, stronger resilience and resolve. At Relate NI, these are the very things we address in our sustaining healthy workplace relationships and they are the things that can deliver very real organisational results.
In our workplace offering, participants identify potential conflicts among values and gaps between values and actions. We can also help people identify resources; time, attention, and financial, that can be garnered to pursue actions that are consistent with values and purpose in life. Purpose is truly a powerful factor in the employee experience, and in well-being, which we explore in the programme.
Research shows that it's the quality of our workplace relationships; not necessarily the quantity, that matters to our thriving. Sometimes these relationships are obvious, sometimes not. In this programme, we provide the space to reflect on the people most important in their work and personal lives, and the tools to nurture those relationships to positively affect their health and productivity.
Relate NI's Corporate Offering:
Bespoke Sustaining Healthy Workplace Relationship Programmes that discuss and encourage interaction with groups of employees on the importance of healthy relationships in work settings.
One At A Time Therapy sessions available for employees that require further relationship support.
A range of online self- help resources, tips and tools on healthy relationships for employees to use if and when they need them. Self- help resource topics include tips for communicating effectively, conflict resolution skills, how to nurture relationships and top tips for stress relief.
Why choose Relate NI?
We are Northern Ireland's leading relationship support charity and have been for 75 years.
We help a range of people with relationship support including families, individuals, couples, young people, organisations and communities.
We are able to tailor our workshops and programmes to the needs and size of your organisations.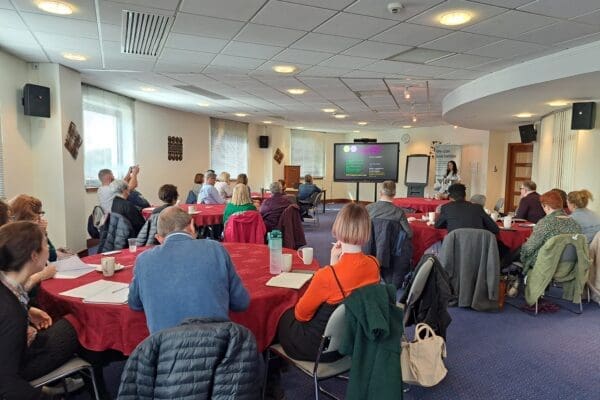 Are you interested in incorporating healthy relationships to your workplace wellbeing strategy?
Please complete the following form if you or your organisation are interested in receiving our Sustaining Healthy Workplace Relationships programme.