For conversation week 2023, Relate NI have teamed up with Rate My Date NI to discuss the importance of having conversations both in a relationship and if you are seeking a relationship. Gerard and Leona run Ratemydateni – a singles events and Matchmaking Company based in Belfast and have shared their thoughts on why conversations are so important. 
Sparking A Conversation With Relate NI & Rate My Date NI
We're a society that's "always on" and the art of human conversation is becoming lost in a sea of emojis, swiping right (ask your single friends) and dwindling attention spans. As a result, this can very much have an effect on our relationships as we aren't getting the human connection that we value so much and need in life.
At times, we may act like we are listening to people. But the reality is that our minds are racing to other topics (what am I making for dinner? I forgot to leave the parcel back to the store…) or we are already planning what we're going to say to the person in return. Generally, we miss important things that the other person is saying to us and not having a proper conversation with them.
How Can We Improve Communication?
Good communication allows us to build stronger relationships and allows us to express how we are feeling in our relationships, share opinions and expectations. It could be as simple as asking a friend or family member how their day was or what they think of the latest episode of your favourite TV show.
As the organisers of Ratemydateni we know that being able to hold a conversation is an attractive quality when it comes to making a connection. Looks and how attracted you feel towards someone is usually taken care of biologically. Being able to make someone smile or laugh through conversation is a skill that can be practiced and improved.
We find that the people who tend to do well and get the most matches at our events are people who can ask interesting and open ended questions that get the other person thinking and engaged. An example of this could be instead of asking 'what do you work as' you could ask 'what's your favourite thing about your job?' which usually results in the other person sharing their job and what they favourite thing about it is.
Although our events are an opportunity to find a relationship we like to remind people that it's also a perfect opportunity to practice the art of conversation. When it comes to conversation one of the most interesting things about running speed dating events is that people feel they need to be interesting in the 4 minute speed dating window and they then forget the basics such as smiling, keeping eye contact and using body language (such as nodding or acknowledging) to let the other person know that they're listening.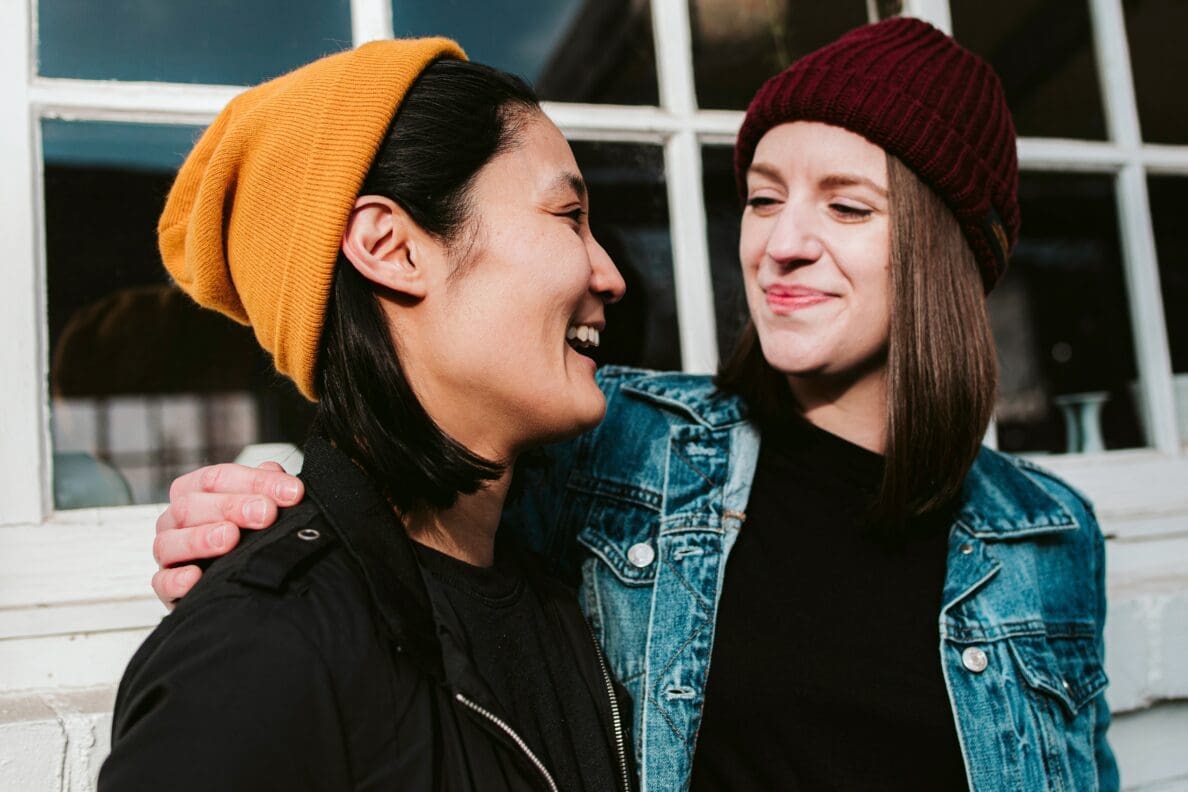 Whether it's a conversation with a work colleague, friend, a stranger, your family or your partner; let's try to have a good conversation someone this week.
Let's Spark A Conversation;
Set 10 minutes aside after dinner with no distractions to have a conversation together.
Be respectful and listen to each other.
Phones are great sometimes but there is nothing worse than speaking to someone and they are scrolling on their phone- put your phone away!
Be curious about who you are speaking to.
Your body language can say a lot- open up your body language with good posture. Eye contact is key!
Smile- it makes the person you are talking to a lot more comfortable.
Relate NI offer relationship support services that can improve communication and spark conversation;
One At A Time Therapy session for that 'one thing' in your relationship
Relationship MOT
Adult Relationship Counselling for Couples
Adult Relationship Counselling for Individuals
Sex Therapy
Rate My Date NI
Rate My Date NI run singles events and are about to launch a new matchmaking service for singles looking for relationships. You can find all their information and sign up for free over at Ratemydateni.com